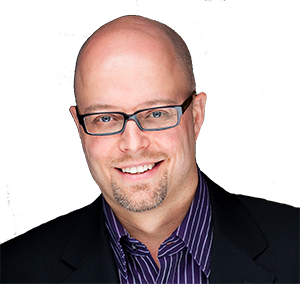 Certifications/Designations/Appointments:
Specialized training in conflict, complex family systems and relationships:
Certified Comprehensive Family Mediator (Family Mediation Canada)
FAMILY ENTERPRISE ADVISOR™ certificant through the Institute of Family Enterprise Advisors
Family Roster Mediator, Mediate BC
Certificate in Conflict Resolution: Family Mediation Specialization (Justice Institute of British Columbia)
MDiv (Carey/Regent College)
BA in Psychology/Sociology (Concordia College)
Previously Ordained Minister (Canadian Baptists of Western Canada)
Darrin is currently:

Primary Occupation:
Mediator
Coach
Speaker/Trainer

Areas of Expertise:
Faith Based Organizations
Separation/Divorce
Family Business
Speaking/Training
Workplace Mediation

Service Regions:
Based in the Lower Mainland of BC, available throughout Canada

Fees and Expenses:
Varies depending on type of service required, number of people involved, etc.

Biographical Information:
Darrin Hotte is committed to empowering individuals and groups to work through conflict, transition and crisis.  He has over 30 years of leadership experience and specialized training in the areas of conflict, complex family systems and relationships.  He is passionate about building, restoring and preserving health within companies, families, communities and organizations.
The focus of his mediation practice is Separation/Divorce, Family Business, Faith Based Organizations and Speaking/Training. He has an exceptional ability in assisting two or more people to become "unstuck" in their conflict and helping people take advantage of the opportunities conflict can bring. He has mediated, facilitated or coached in over 800 disputes.
Having served in leadership positions at all levels (Senior Minster, Director, Committee Chair and Volunteer) in various organizations in BC and Alberta, Darrin has been instrumental in guiding families and groups to achieve specific goals while strengthening relationships within the team. Using his gifts in mediation, leadership, mentoring, coaching and teaching, he has facilitated groups, families and individuals to take crucial and positive steps forward. He has led organizations involving between 150 and 800 people.
Residing on the North Shore of Vancouver, he serves all areas of BC and beyond. Darrin enjoys running, weight training, hockey, golf, cycling and photography and is also an occasional jazz drummer. However, his greatest joy is found in his wife and two children.
Mediator's Comments:
"Through my experience working with families and organizations in crisis, I have become a tireless advocate of creative, alternative ways to understand, work through and make conflict positive.  My goal is to reduce stress for my clients and make it easier for them to work through the seemingly overwhelming challenges and move forward.  I do this by providing a professional, friendly, convenient, encouraging and flexible process.  (I am even comfortable with distance mediation via video conferencing and shuttle mediation for difficult conflict.)  I have a great deal of respect for their hard work and I want them to feel encouraged about what lies ahead."